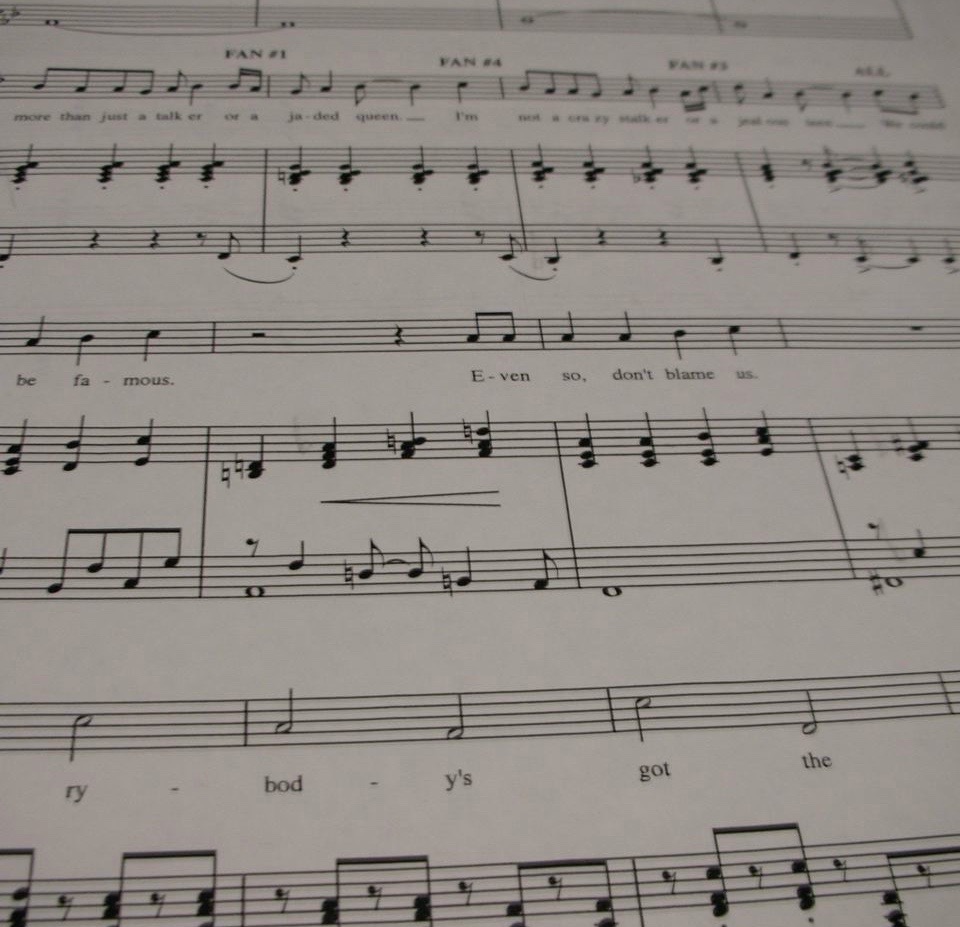 Interested in singing one of my songs?
Thanks for asking! Sheet music is available at $7 each. Just shoot me an email and let me know which song you'd like. I'll reply with a PayPal link and, upon payment, you'll receive a copy of the sheet music in PDF form.
Other services
Fellow songwriter! I also provide a variety of services, including arrangements, sheet music engraving with FINALE, etc. Just message me!